[08/27/2011]Sanin Creators' Forum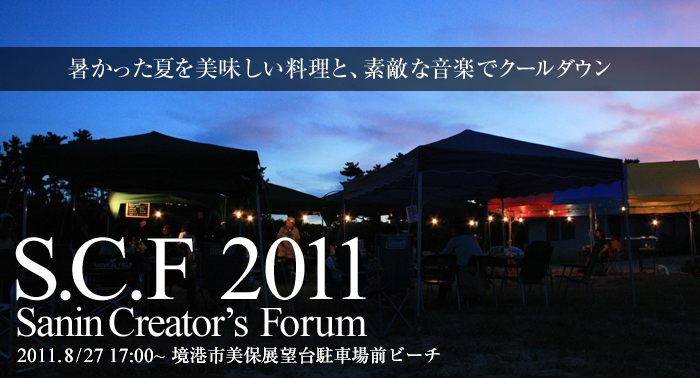 The annual event started more than ten years ago as a networking forum for the designers, illustrators, web developers and graphic designers working in Sanin area (Tottori and Shimane prefecture).
Now the event is open to a wider group of people who have a love of making things, and who loves meeting new people. We now have local cafe owners, restaurant owners, hair salons and gardeners.
There will be food stalls but you can bring your own food and drinks.
Let's meet new people and enjoy end-of-summer at the beach.