Tottori Sand Dunes
ActivitiesSee
Japan's only large dune system, created by sand and winds over the last 100,000 years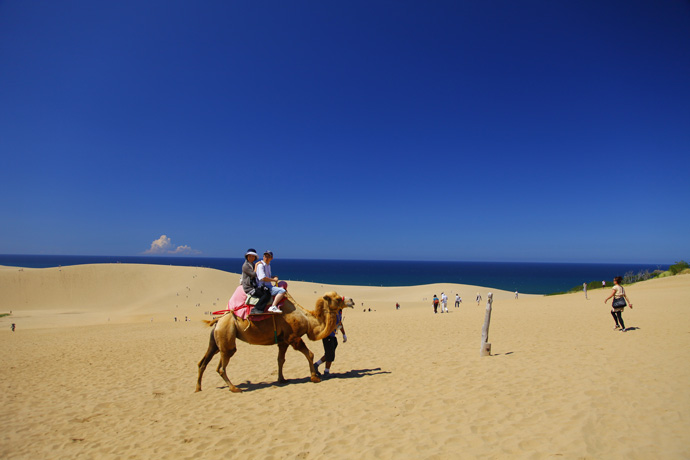 Loading...
Tottori Sand Dunes
Tottori Sand Dunes are the only large dune system with 16 kilometers long from east to west and 2 kilometers wide from north to south, located near Tottori City in Tottori Prefecture. Volcanic ash from Mt. Daisen settled on the sand of the Sendai-gawa River, and the ocean winds that blew from Sea of Japan formed the dunes over a period of almost 100,000 years.
The breathtaking beauty is constantly changing because of the wind from Sea of Japan. The best time to view the dunes is in the morning before tourists track up the sand. You will be able to see the beautiful sand ripples. The dunes with moonlight are also recommended. You can try some activities at the sand dunes.
The open-air exhibition of sand sculptures is held occasionally. Please check the latest information from the official website.
http://www.sand-museum.jp/
View
Tottori Dunes Geopark Area
in a larger map